As seen on Credit Union Times, LoanStreet CEO, Ian Lampl, explains how loan participations keep your cost of funds low while reducing concentration risk.
Access to fresh capital and liquidity has always been a critical issue for credit unions. In today's market, that issue has become front and center as record loan growth and lagging growth in share deposits have drained the capacity for many credit unions to continue to fund new loan growth. The knee-jerk answer for many credit unions experiencing these types of problems has been to issue high-rate CDs to both members and non-members alike. However, this solution is less than ideal and creates greater problems for many credit unions in the long run.
When high-rate CDs are marketed to existing members, many members will simply transfer money from lower earning accounts into the high-rate CDs, increasing the credit union's interest expense without increasing shares – the worst of all worlds for the issuing credit union. Similarly, when marketing high-rate CDs to non-members, even though you might be guaranteed new deposit shares, those shares are incredibly unstable. Non-member, high-rate CD investors represent the truest form of "hot money." Non-member, high-rate CD investors are incredibly rate sensitive, have no loyalty to the issuing credit union and will move their money to the highest offer as soon as their originally-purchased CD expires. Moreover, once a credit union has originated additional loans against those CDs, your credit union is now stuck issuing CDs at the highest rate to keep the money. According to BankRate.com, as of Feb. 5, 2018, the national average rate for two-year CDs was 2.04% with the higher offerings reaching 2.50%. In this rising rate environment, funding new loan growth with CDs (or even just maintaining old loan growth) will only become more and more expensive over time.
Beyond increasing interest expense, issuing CDs, whether to members or non-members, adds leverage, increases enterprise risk, reduces critical ratios such as net worth and does nothing to manage concentration risk.
Thankfully, there is a different solution: Loan participations. Loan participations keep your cost of funds low while reducing concentration risk. Loan participations allow your credit union to expand lending while reducing enterprise risk, mitigating asset concentration and even improving critical ratios such as net worth by growing noninterest income. It can even help reduce your monthly provision for loan loss expenses. Also, unlike other liquidity tools, the more you use loan participations to manage your balance sheet, the more liquidity you gain by growing your network of potential investors. Each sale brings another satisfied investor looking for more loans in the future.
Given all the potential gains, why haven't more credit unions used loan participations as opposed to issuing CDs? Because historically, loan participations were viewed as difficult and administratively burdensome. Loan sales were individually negotiated, manually tracked and reported over time. This resulted in high legal costs, ongoing accounting mistakes and an incredibly large investment of time. In fact, the traditional participation technology modules provided by cores continue to this day to be manual in nature, time intensive and error prone. Additionally, sellers tend to sell to a small group of buyers in their network and otherwise rely on expensive loan brokers to match them with other prospects. All in all, loan participations just didn't seem scalable or cost efficient.
Fortunately, today, there are new technology solutions to help solve each of these problems so that the gains from loan participations can be easily accessed and appreciated by all credit unions. When confonted with liquidity issues, credit unions would be wise to explore options that maximize their returns, diversify their balance sheets and increase their networks. Loan participations are incredible tools for solving complex balance sheet management problems. However, to do so well, credit unions need scale, accuracy and robustness for every part of their participation program. Whether starting a participation program or scaling one, it is critically important to work with the right technology solutions and partners. These partners can help you find the right investors as well as ensure the proper automation of the post-sale management process for the months and years of reporting and remittances that will follow.
Strategic loan growth requires looking broadly at the market and keeping up to date with the most current technologies. Loan participations are some of the smartest and most sophisticated avenues for strategically managing loan growth, and are unique as the only liquidity tools that increase in effectiveness and availability the more you leverage them.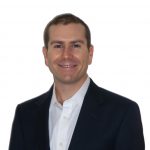 Ian Lampl is CEO and Co-Founder for LoanStreet Inc. He can be reached at 646-780-0920 or ian.lampl@loan-street.com.